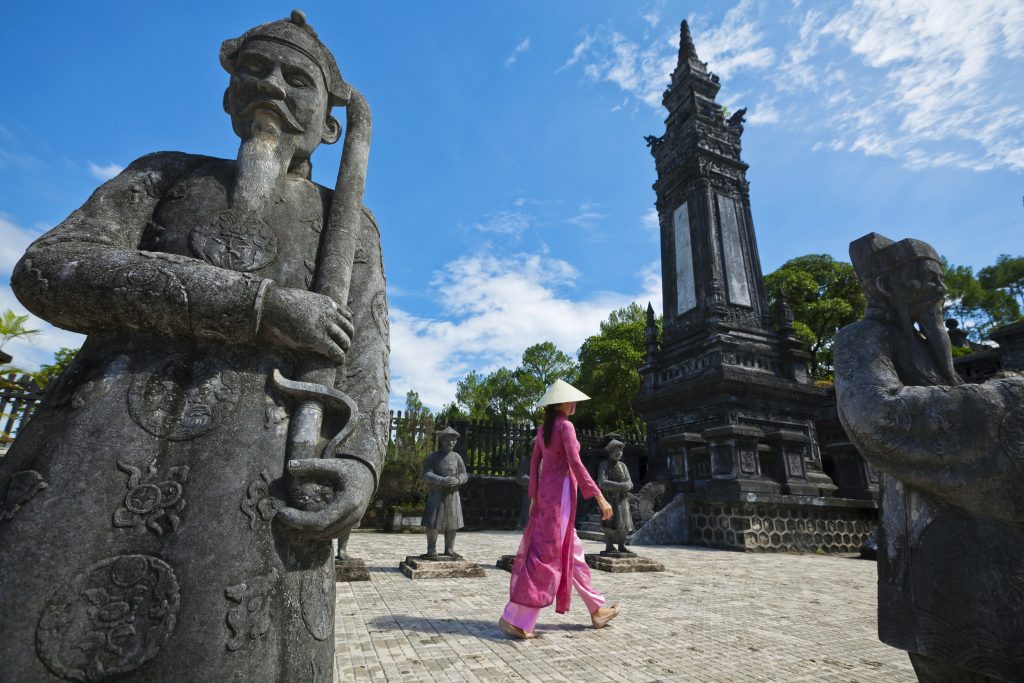 History defines the former imperial city of Hue. As the capital of Vietnam under the Nguyen emperors, Hue grew in the shadow of the Citadel surrounding the Forbidden Purple City, where the emperors lived.
Even as power shifted to French colonizers in the 19th century CE, the emperors still played at being absolute monarchs—living in grandeur at the Forbidden Purple City, performing rites at the Thien Mu Pagoda, and coming to rest at luxuriously-constructed tombs in the mountains outside the city.
These imperial sites remain the focus of any Hue visit. Travelers can spend a few days exploring the Citadel in great detail through several different means. For instance, travelers can take a cyclo or xe om to see the best-preserved royal tombs and hear their backstories. Travelers can also end the visit with a "dragon boat" tour on the Huong River that concludes at the ancient Thien Mu Pagoda, which is older than the city itself!
Hue was Vietnam's first UNESCO World Heritage Site, awarded the honor in 1993.