Viet Nam welcomes wellness seekers with a plethora of natural beauty and wonderful resorts. Tam Coc caves and the Pongour Waterfall, exist and those who witness them experience a sense of serenity. The city of Hue invites visitors to explore at their own pace and make their way along the Perfume River. Nature and human-built come together at the stunning rice fields of Sapa as they cascade down the mountainside.
There is no shortage of luxurious resorts to check into across Viet Nam. Six Senses Ninh Van Bay, Anantara Hoi An Resort, Amanoi, and Salinda Resort Phu Quoc Island are a few standouts for anyone seeking out yoga practices, spa treatments, or stunning views. Here are the spots for wellness across Viet Nam.
Sapa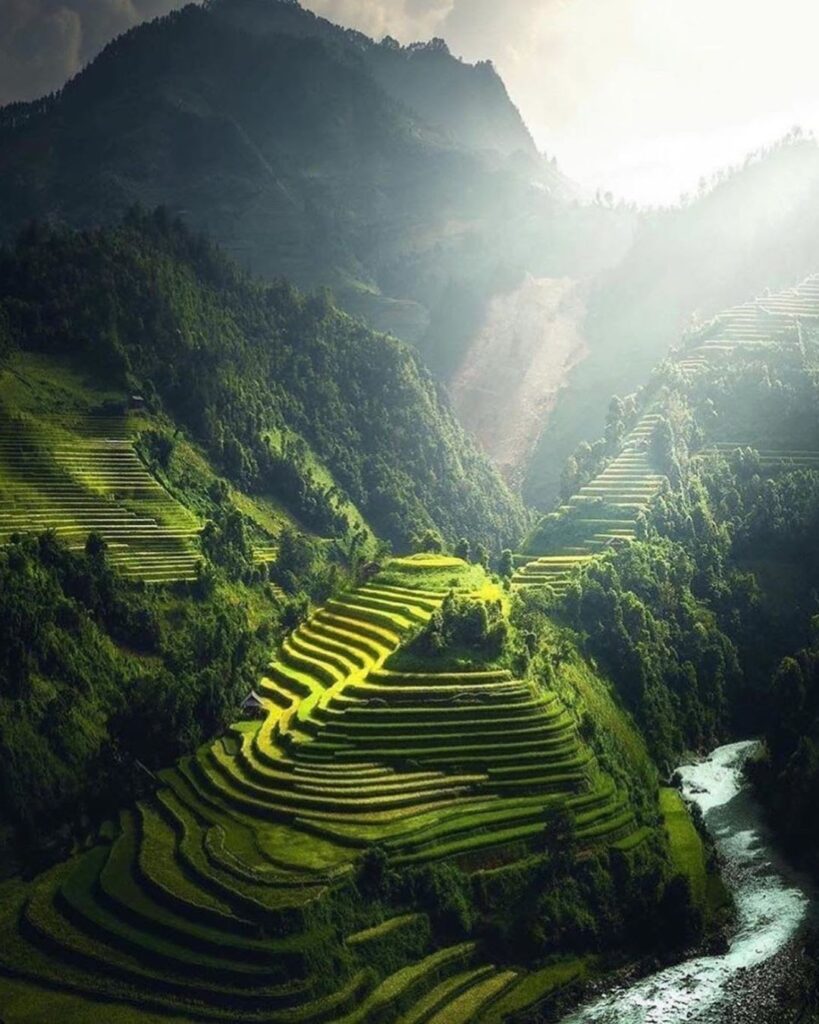 In the northwest of Viet Nam are the rice fields of Sapa. Set in the Hoang Lien Son mountain range, the rice fields reach almost 5,000 feet above sea level. The rice terraces cascade down the area's hill, creating a magnificent set of tiers, attracting visitors to its beauty. Fansipan mountain, the highest peak found in Viet Nam, is also located in this region. Take in the natural and carved formations of the area as you explore.
Hue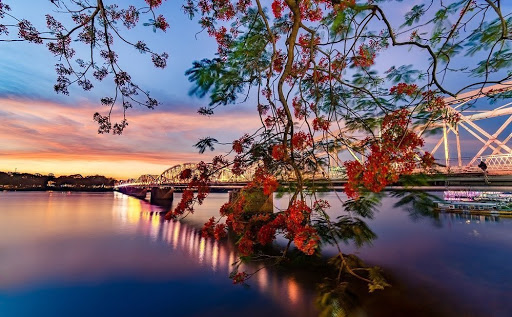 A small inlet of the South China Sea, the Perfume River winds its way through the striking city of Hue, a relaxing alternative to the larger cities of Viet Nam. A little north of Hoi An, Hue was the national capital from 1802 to 1945. Alongside the remnants of the emperor's former home, the Forbidden Purple City, Hue offers beautiful river views and a variety of interesting flora. Walking along a river named Perfume sounds enchanting enough but taking it all in against the backdrop of the Trang Tien Bridge is genuinely remarkable.
Six Senses Ninh Van Bay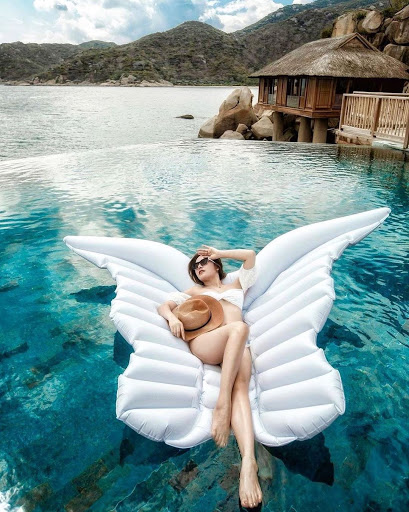 Sitting on the East Viet Nam Sea, the Six Senses Ninh Van Bay can only be approached by boat—making it feel like an even more secluded escape. The spa uses traditional Vietnamese therapies and local body treatments for guests. The resort is committed to sustainable practices and closely monitors its carbon footprint. Endangered monkeys live behind the resort as part of its conservation effort.
Anantara Hoi An Resort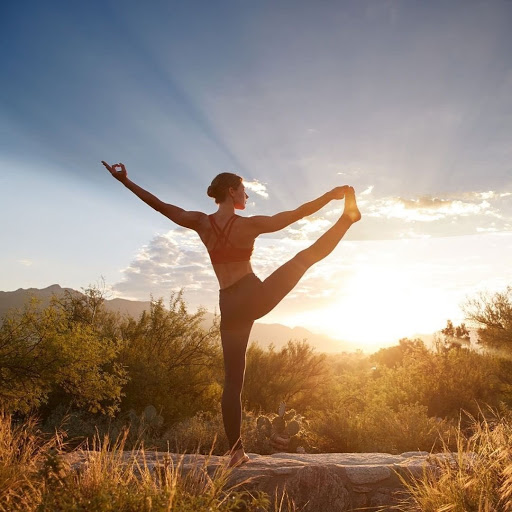 At Anantara Hoi An Resort, it's up to each guest to choose their wellness journey. Riverfront yoga and spa therapies are among the many activities visitors can partake in on their journey to become one with themselves. One day wellness retreats are available, along with more extended programs to explore.
Tam Coc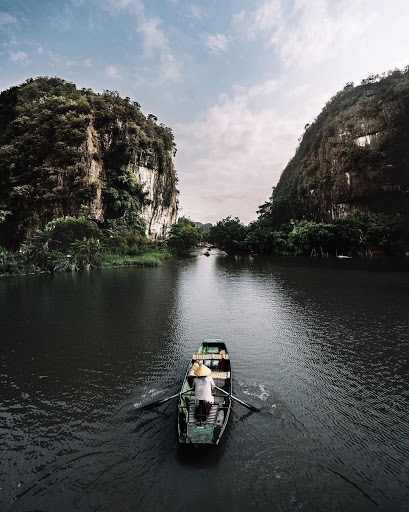 Float along to serenity at the Tam Coc caves near Ninh Binh. As part of the Trang An Scenic Landscape Complex UNESCO World Heritage site, the caves feature karst formations as striking as the scenery leading up to them. Breathing in the striking view will leave you in awe of the world and with an incredible feeling of being grounded in it.
Amanoi
Experience a meditative retreat high above Vinh Hy bay and Nui Chua National Park in Viet Nam. Amanoi offers bespoke wellness retreats, ranging from three to 21 days long. The resort boasts a private beach and two wellness villas with in-house therapists and treatments available to guests. Immerse yourself in mindfulness techniques and find a sense of inner peace. If you're looking to get active, water sports, hiking, and biking excursions are available.
Pongour Waterfall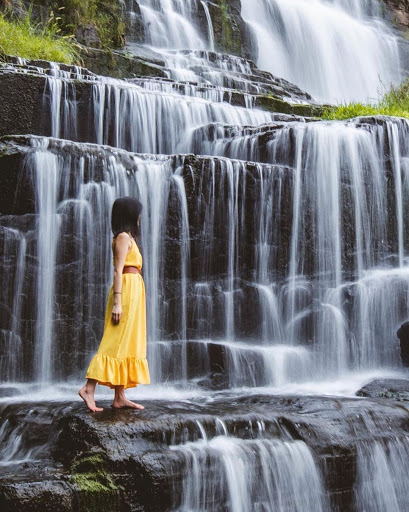 Visitors to the Pongour Waterfall in Dalat, Viet Nam, will find their mind becoming more at ease with each stream of water that flows over the intricate rocks. Easily accessible by two walkable paths, the waterfall is a 130 feet high reminder to connect with nature and yourself, enjoying the beauty you discover.
Salinda Resort Phu Quoc Island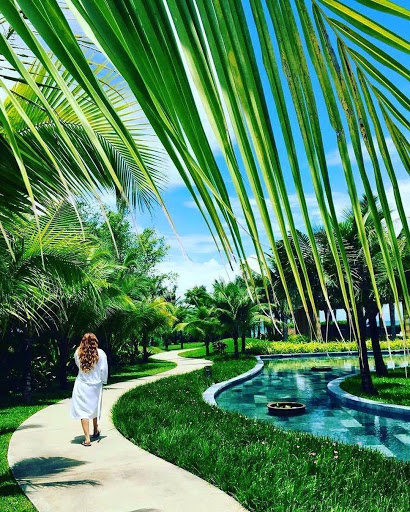 On the island of Phu Quoc awaits one of Viet Nam's incredible accommodations, Salinda Resort Phu Quoc Island. Across its 121 rooms, the resort integrates itself into the beautiful nature around it. Spa-goers will find natural ingredients being used directly from Phu Quoc's environment as they relax during treatments. Whether you choose to explore the resort or walk down to the beach, a sense of calm will find you here.
Between the resorts and natural wonders of Viet Nam, guests to the country will feel a sense of lightness at the end of their trip.