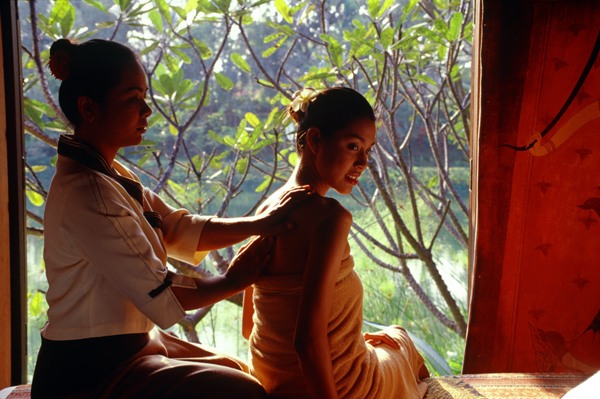 Travelers looking for some R&R from the bustling streets of Southeast Asia feel confident that they have the region's wellness industry at their beck and call.
Known for homegrown practices in massage therapy and holistic treatments, Southeast Asia's spas take on an array of forms, from posh resorts to quick-fix massage parlors tucked away in the city's side-streets.
Spas promise a wide range of effects, mostly centered around achieving a balance between mind, body, and spirit. The techniques used to achieve this can be mystifying to the beginner: the spa repertoire includes yoga, Ayurvedic treatments, aromatherapy, thalassotherapy, therapeutic massage, and acupressure, among many others.
Bali, Indonesia is a great place to start: the island has evolved into a hotspot for the region's wellness enthusiasts. An almost innumerable selection of spas and retreats compete for tourists by offering a host of services, treatments, and activities.
Blame Balinese massage: the island's most celebrated healing art takes influences from India, China, and its neighbors in Southeast Asia, transforming into a homegrown deep-tissue massage that combines stretching, acupressure, reflexology, and aromatherapy to stimulate the flow of oxygen and "chi," or energy, through the body.
Balinese massage practitioners can be found everywhere on the island: exponents include Jamu Spa, where products are made from local herbs, flowers, spices, and essential oils; and the Mandara Spa, a global brand that specializes in Balinese healing practices and rituals.
If you're looking for something more "out there," book a session at Spring, a "social spa" that has a DJ station; or Acqua Perla, a trendy hotspot decked in playful modern design (touted, by some, as a sort of avant garde Alice in Wonderland). Acqua Perla provides each guest with a customized hot-and-cold water therapy program, the only one of its kind in Bali.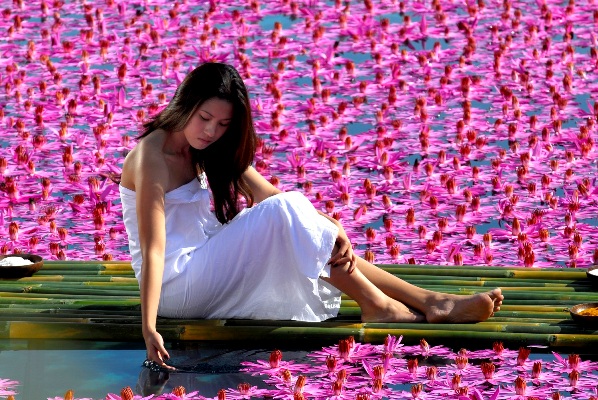 Healing is part of the Philippines' traditional culture, and modern establishments like Nurture Wellness Village tap into those ancient arts. Located an hour's drive from Manila, this wellness resort recreates the ways of the ancients in everything, from the Ifugao-style accommodations to spa therapies that use indigenous customs.
Guests will experience vintage healing traditions like the Nilaib, a massage using steaming herbal pouches wrapped in banana leaves; and the Hilot massage, which uses heated banana leaves to identify areas of imbalance. An adjacent organic farm, Nurture Farmacy, takes advantage of the cool mountain air to introduce guests to organic farming techniques and the healing properties of plants.
Nha Trang, Viet Nam offers a relaxing backdrop for spa-goers. Many of Viet Nam's most favored spas can be found here, often at ritzy oceanside resorts – no surprise, as Nha Trang is the country's premier beach destination.
For the city's more upscale spa experiences, you can try the services offered at The Oriental Spa, The Six Senses, Sunrise Nha Trang Beach Hotel & Spa, Xanh Spa at Mia Resort, or Vincharm Spa at Vinpearl Luxury, where vacationers get pampered in charming cottages built over the water.
Go inland for smaller boutiques that provide more affordable options. If you're in the mood for something different, immerse yourself in 100 Egg Mud Bath and their egg-themed mineral baths – an experience suitable for the whole family.
Spa tourism in Thailand is widespread, though mostly centered around Bangkok, Chiang Mai, Hua Hin, Koh Samui, and Phuket. No surprise there, as Thailand is a key source of some of the world's most popular traditional Eastern wellness practices.
Take Traditional Thai Massage – its practitioners have perfected the art over generations, bringing it from its roots in local Buddhist practice and perfecting it across the country's thousands of spas. Thai herbal compress also finds its origins within traditional local practices: the art of hot compresses with fragrant herbs has earned fans throughout the world. Finally, Thai foot massage, with its use of acupressure points, has been imitated worldwide, but rarely equaled beyond Thailand's borders.
Key stops for wellness tourism in Thailand include the Ayurvedic Centre in Chiang Mai, with its ancient techniques rooted in Indian ayurvedic practice; the Aleenta in Hua Hin, whose "Wellness Retreat Package" promises to eliminate body toxins through three days of intensive treatment; an the Sukko Cultural Spa in Phuket, with its selection of wellness activities rooted in traditional Thai practices.
Finally, spas in Singapore represent the ne plus ultra of wellness experiences. As one of Southeast Asia's foremost metropolitan hubs, Singapore has five-star hotels and resorts, as well as stand-alone spas that deliver high-end spa and wellness experiences.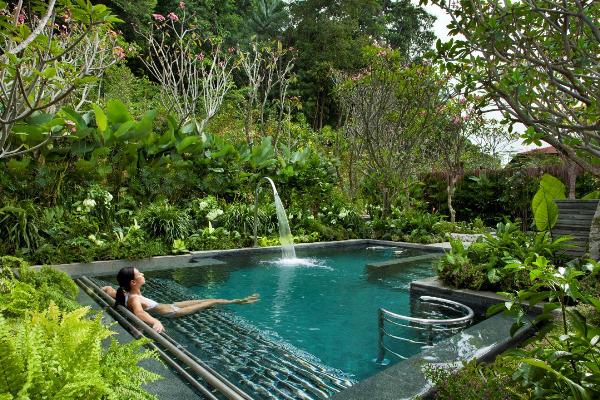 ESPA at Resorts World Sentosa ranks as among the most luxurious in the country, serving as a one-stop destination for total relaxation and rejuvenation. Complementing ESPA's treatment menu are its proficient wellness professionals – gym trainers, chefs, and naturopaths – who can help whip you into shape.
So Spa, by Sofitel, also enjoys an outsize reputation, equipped as it is with tantalizing high-mineral mud pools, a labyrinth to meditate and take a walk in, and the latest techniques in French cosmetology.