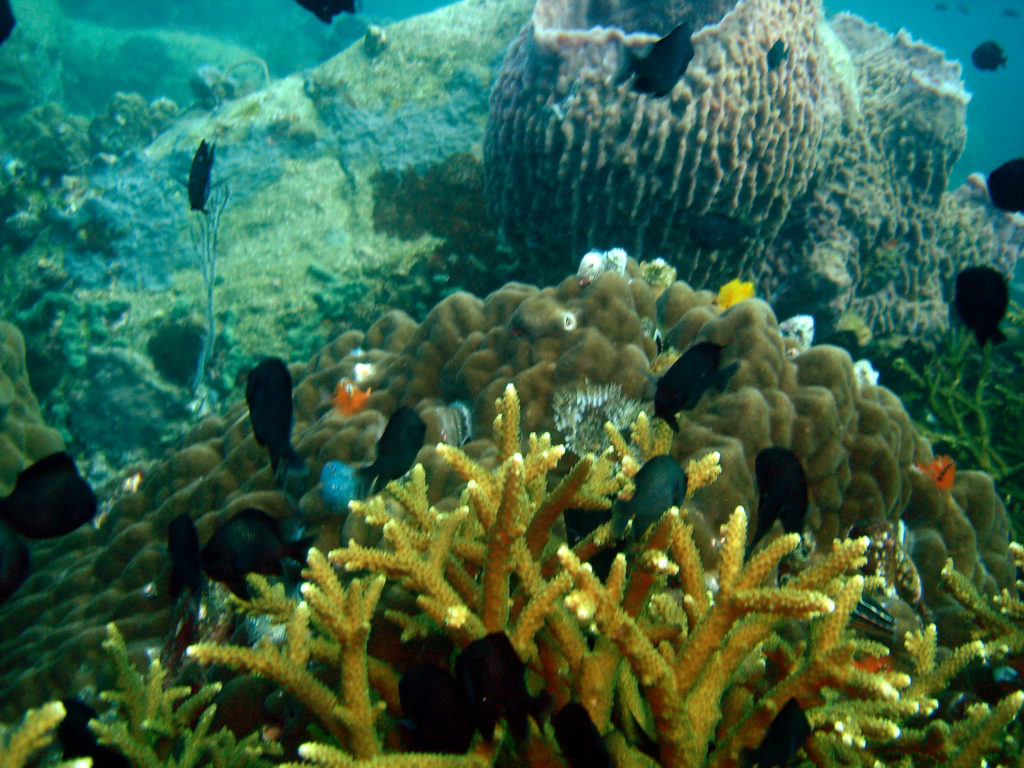 Image © chuck.miser/Creative Commons
Cambodia's coastline may be quite small compared to those of Thailand and the Philippines, but divers still have plenty to see – just visit the country's diving hub of Sihanoukville and book an adventure from there.
At Sihanoukville, you can engage the services of one of the city's many dive centers, most of whom can provide for a diving excursion of whatever length you prefer. A two-hour ride from the port takes you to any number of acceptable dive sites – the pristine coral off Koh Russei and Koh Ta Kiev bear this out – but extended trips of six hours or more are necessary for the top-flight dive sites in the area.
Koh Rong Samloem and Koh Kon are some of the best sites you'll find within six hours' boat ride from Sihanoukville – coral-encrusted rocks bursting with undersea life like nudibranch, cat sharks, anemone, and whitetip sharks. Further away, you'll find diving sites with excellent visibility even at depths of 30 metres, like Koh Tang – a treasure trove of hard and soft corals and their attendant lifeforms.
Cambodia's diving scene is about as wild as you can get in Southeast Asia – many sites are still being explored, and arguably the best dive sites are have not yet been found. Come to Sihanoukville during diving season (between October and June) – the lucky finder of the next hot dive site in Cambodia might very well be you.
Elsewhere on the web: The Cambodia Tourism official site has a whole page on Sihanoukville diving.