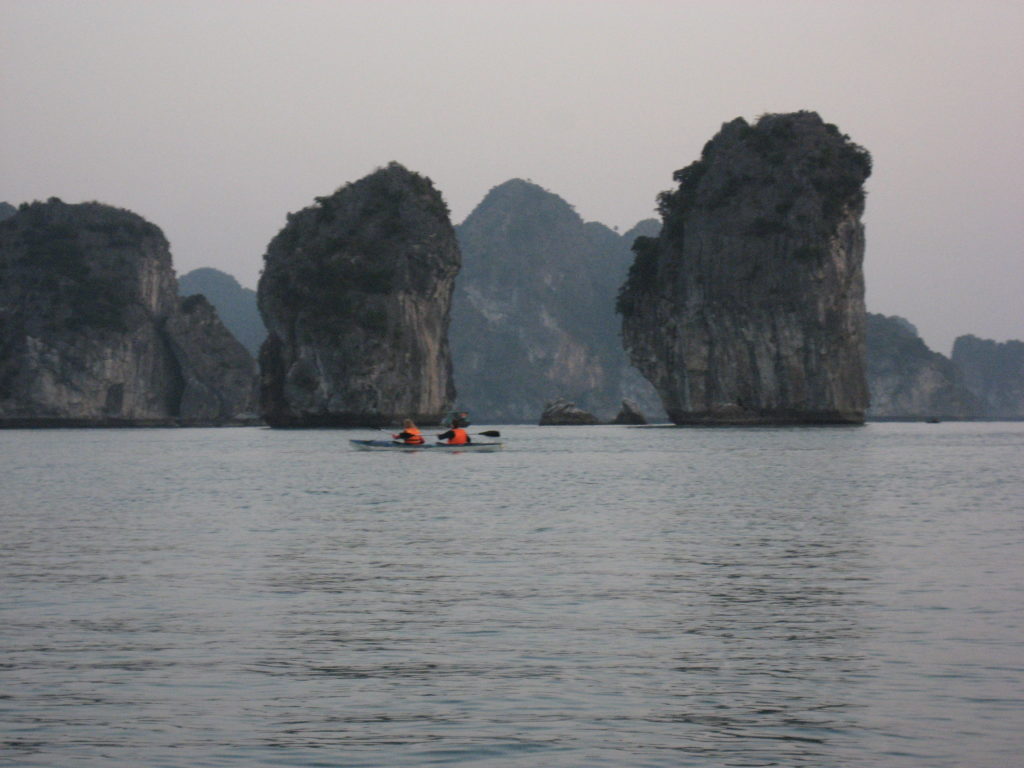 Image © Arian Zwegers / Creative Commons
For centuries, Ha Long Bay's sheltered cove and karst landscape have provided shelter to both storm-weary sailors and pirates avoiding capture. Boats within the bay enjoy an unparalleled view of thousands of elliptical islands jutting out of the waters; fearless travelers can disembark the boats and explore caves and lagoons carved into the islands by the rain and waves.
The islands simply can't be explored fully from on board one of the many tourist boats that roam the bay. Instead, you'll need to get in a kayak – these one- to two-person craft are ideal for explorers seeking to see Ha Long Bay's limestone landscapes up close, sailing where no large craft can go.
You'll find a variety of scenic stops, of a variety you'd never expect of a bay Ha Long's size. Apart from caves of all sizes and lagoons that only a kayak can enter, you'll come upon floating villages, deserted beaches, and cliffs for climbing. Ha Long's waters are calm and easy to navigate – and the view is simply to die for.
Elsewhere on the web: For more on the picturesque bay in North Vietnam, read Vietnam Tourism's page on Ha Long Bay.