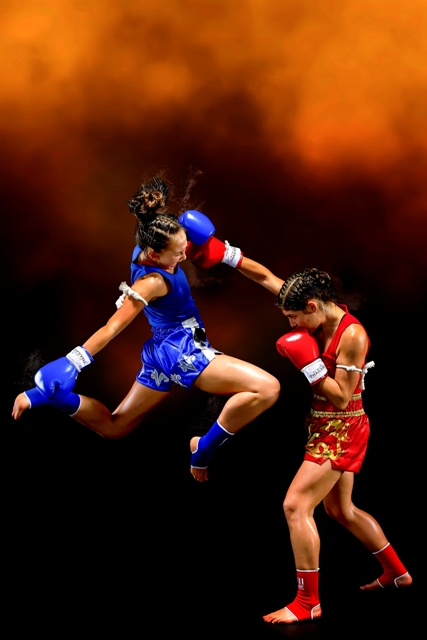 Image courtesy of Tourism Thailand, used with permission
Thai boxing – Muay Thai – has a long history in its home country that extends past written memory. Thais in the past used Muay Thai to help preserve their independence against invaders; the "father of Muay Thai" Nai Khanom Tom earned his reputation winning against ten Burmese martial artists in 1767.
For some travelling fighters, it isn't enough to simply watch Muay Thai in its native land. They've got to be in the ring themselves. If you fit this description, you'll be glad to know that you don't have to stay on the wrong side of the ropes – a number of Muay Thai camps throughout Thailand accept foreign trainees, and you can sign up to train at any of them.
The most popular of these camps can be found in well-travelled areas like Bangkok, Phuket, Khao Lak and Chiang Mai. These camps provide professional-level facilities and the chance to train under hardened champions from Lumpini and Ratchadamnoen Stadiums.
The training you'll receive depends on your dedication to the sport. You can learn at the feet of Thailand's Muay Thai masters for as little as two weeks, but committed Muay Thai students can stay for months or even years mastering the art.
Extended training will immerse you completely in the Muay Thai life. Muay Thai trainers will not go easy on you – the training can be intense, grueling, and bloody – but you'll come out a Muay Thai veteran that even local fighters will respect.
Elsewhere on the Web: The official Tourism Thailand page features several Muay Thai camps that accept foreign trainees – 13 Coins Muay Thai Gym in Bangkok; Tiger Muay Thai and Island Muay Thai, both in Phuket; and Lanna Kiat Busaba Muay Thai Camp in Chiang Mai. For details on the country's main Muay Thai festival, visit the page on the World Wai Kru Muay Thai Ceremony held every March in Ayutthaya.