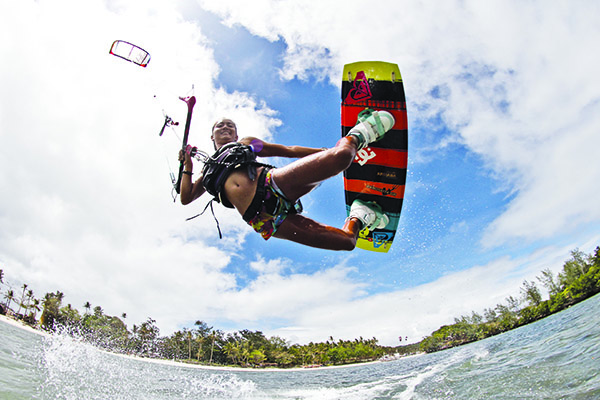 Image courtesy of the Philippines Department of Tourism
Where there's good, consistent wind, there's kitesurfing. This is the very reason kitesurfers troop to Boracay Island, aside from the great beaches and colorful party scene. Boracay also happens to host some high-profile kitesurfing events like the annual Boracay International Funboard Cup, Kiteboard Tour Asia, and All Chicks Kite Camp.
Bulabog Beach on the quieter, eastern side of the island seems almost tailor-made for the sport. Between November and April, when the moderate trade winds blow, Bulabog's waters turn glassy and shallow,all the better for kitesurfing beginners learning to control the wind.
Experienced riders can make the most of Bulabog's rolling waves, using them to boost their jumps.
If you're a beginner looking for lessons, ask any resort on the island – they'll have contacts at over a dozen kitesurfing schools found on the island. Better yet, ask experienced kite surfers for a referral to the more reputable schools and instructors. Lessons usually last three hours, and prices include rental of appropriate equipment and safety gear.
Elsewhere on the Web: Read the Philippines Department of Tourism's overview page on Boracay.