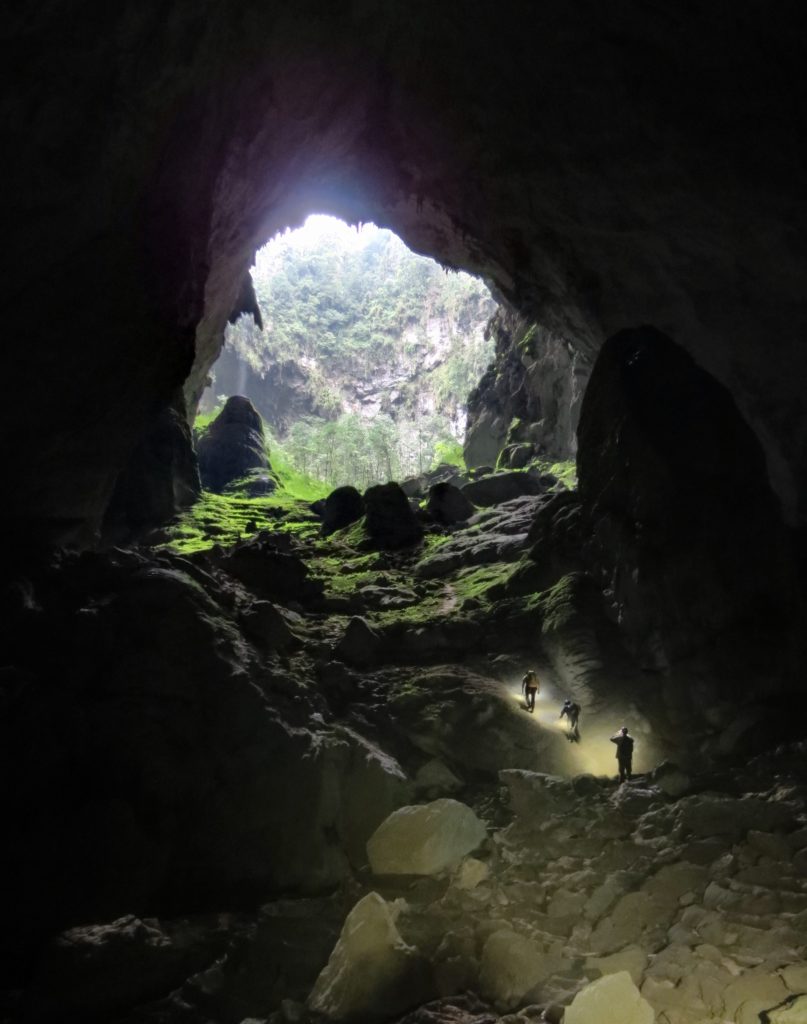 Image © Doug Knuth / Creative Commons
Score another hit for Vietnam's limestone terrain – the karst beneath the topsoil of Quang Binh Province has yielded the biggest surprise of all. Son Doong Cave has officially beat Deer Cave in Gunung Mulu, Malaysia as the biggest cave known to humanity – about 4.5 kilometres of the cave has already been explored (with more likely on the way), with the cave walls rising over 140 metres above the floor in some places.
Everything about Son Doong Cave is simply huge – giant stalagmites rising 70 metres over the cave floor; gigantic cave pearls as large as baseballs; and a fast-running underground river – its monstrous noise reverberates through the cave interior, scaring local Vietnamese from entering; the cave was only discovered by the outside world in 2009.
Since its belated discovery, spelunkers have been scrambling to enter the cave – but the way is barred for now. Only one tour agency handles trips into Son Doong Cave – and they tell us it's booked through 2015.
Elsewhere on the web: You can still get on the waitlist to visit Son Doong Cave, but be prepared to wait awhile. Official page here.