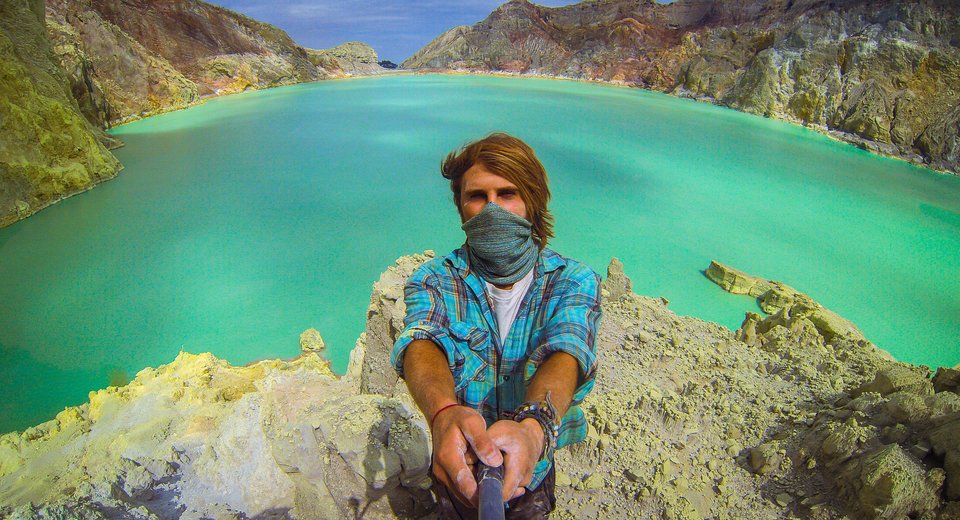 Kylor Melton, a tourist from New Zealand recently documented his adventures in Indonesia, staying here for a few months, which he captured in a stunning video, named : 'Somewhere on an Island'. The 5 minutes video was recorded using several cameras, undergoing an editing process.
Through the video, Kylor, photographer and founder of travel website www.tidus.co, takes viewers through an incredible journey through some of the most thrilling places in Indonesia including the Ijen Crater, Mount Rinjani, and Kramas on the fabled island of Bali.
"While I was in Indonesia, the most insane experience is that I get to explore and venture some of the most beautiful places in the world. It was so overwhelming that I thought my head was going to explode. I took a bike ride down the mountains and through the traditional villages, and also crossed the sea through a 700km journey to an island to surf in the most beautiful beach I have ever seen," he commented.
Kylor also enthusiastically described his adventures in all the different places across the archipelago. From an extraordinary sensation of climbing a sulfuric crater, swimming with sea turtles, to gazing upon the clear blue seas: Kylor's experience in Indonesia was truly amazing. He interacted with the local people and learned some simple "bahasa Indonesia" to communicate with them.
"4 moths of venturing into 6 different islands, my love for this country felt really overwhelming. Exploring the stunning islands, swimming with turtles, sleeping in traditional wooden boats, exploring the depth of the sulfur crater, jumping from high cliffs, going deep into the caves and into mountain's summits, snorkeling in the clear blue waters, finding waterfalls more than I could count, and especially learning Bahasa Indonesia and communicate with those friendly people, this was truly a one of a kind adventure. "
You can take a look at Kylor Melton's amazing experiences in Indonesia in the video and following websites: