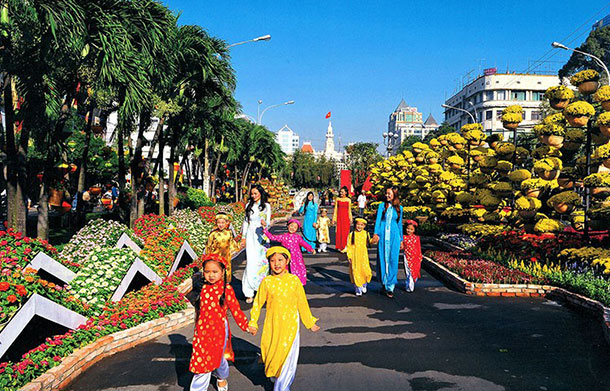 The Vietnamese New Year or Tet Nguyen Dan is considered the biggest and most important celebration of the year in Viet Nam. Celebrated across the country, it marks the beginning of the Lunar New Year, which is around late January or early February. While celebrations for Tet are officially held on the first three days of the New Year, the rites start a week before.
Generally, a quiet time to come together with family and remember dearly departed relatives, the Tet customs include visiting the graves of one's ancestors, sending best wishes to each other, giving 'lucky money' to children, and putting offerings in one's altar at home for the gods' departure. The tranquil times end on the eve of the New Year when the goal seems to be to make as much noise as possible.
At the stroke of midnight, when all the troubles from the year before are left behind, the festive atmosphere rise to ear-piercing intensity—fireworks explode in the night sky, drivers honk their horns, people are out on the streets cheering, and it sounds like everyone is banging in something loudly. In Hanoi, head to Ngoc Som Temple to see locals praying and a fireworks display over at Hoan Kiem Lake. In Ho Chi Minh City, Nguyen Hue Street is a popular stop to see the annual Tet flower market.
Three days after the loud welcome to the New Year, the streets of Viet Nam go silent and empty. Many shops, restaurants, and other businesses are closed, so it can be a time for you to see another side of Viet Nam. Just get ready to leave after the Tet travel rush is over as traveling immediately before and after Tet can be a challenge. So just take it easy and enjoy the start of the New Year.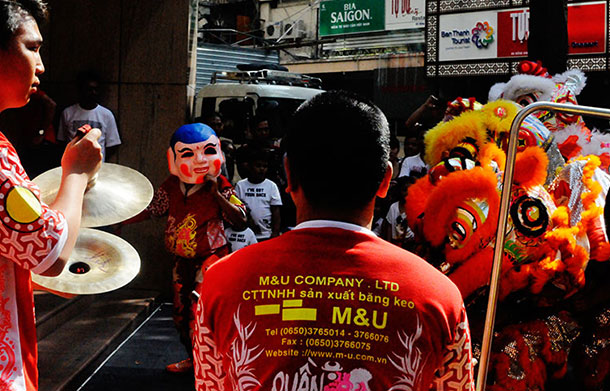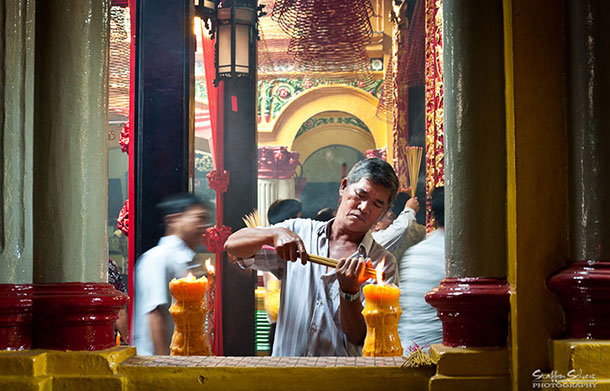 You Might Also Like…
For other traditional Chinese New Year celebrations, look up Indonesia's Ca Go Meh Festival in Singkawang, Indonesia; and the Chinese New Year street light-ups in Singapore. For other festivals in the month of January, visit the Sinulog Festival, also in the Philippines; Myanmar's Kachin Manaw Festival; and Cambodia's Paddy Art Festival.