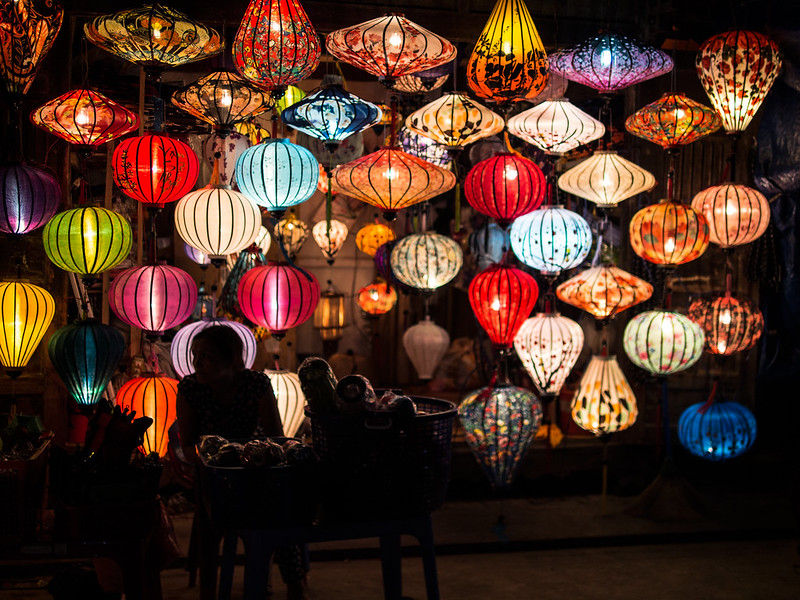 The 20th century has been surprisingly gentle on the ancient trading town of Hoi An. Once a historic international trading hub, the town's fortunes declined as the Thu Bon River silted up—only reawakening when backpackers discovered Hoi An's sleepy charm.
The Old Town of Hoi An feels steeped in the 1700s, despite the tailors, cafes, and boutique hotels now occupying its shophouses. No motorized transport is allowed on its narrow streets. Traditional lanterns light the way after dark, creating an old-timey, romantic glow that enhances the town's throwback ambiance.
The stops you'll see within the Old Town give tourists a peek into Hoi An's long tenure as a trading port. The stops you'll see along the way include assembly halls for Chinese merchants, grand residential townhouses built by former trading tycoons, and a Japanese-style wooden bridge crossing over into what was once Hoi An's Japanese district.
Between stops, visit a local restaurant to try Hoi An-specific dishes like cao lau, which is made with noodles whose unique taste derives from the use of water from a local well.