Wellness journeys in the Philippines provide a unique blend of Filipino modalities, deeply rooted in rich healing traditions, and programs focused on maintaining physical health, set in a welcoming and nurturing environment like nowhere else in the world. At the core of all these offerings is the Philippine Hilot, our iconic massage that uses deep-tissue massage techniques with banana leaves to detect imbalances in the body and virgin coconut oil.
The Philippines boasts numerous wellness destinations, from wellness resorts complete with accommodation facilities and holistic wellness programs to luxury resorts and spas where nature becomes part of the rejuvenating experience. Some renowned wellness resorts near Manila are The Farm at San Benito in Batangas and the Nurture Wellness Village in Tagaytay, while several of the country's top resort and spa destinations are found in the Central Visayas region, such as the Chi Spa at Shangrila's Mactan Resort and Spa Cebu, with Eskaya Beach Resort and Spa, and Mithi Resort Spa both in Panglao, Bo.
THE FARM AT SAN BENITO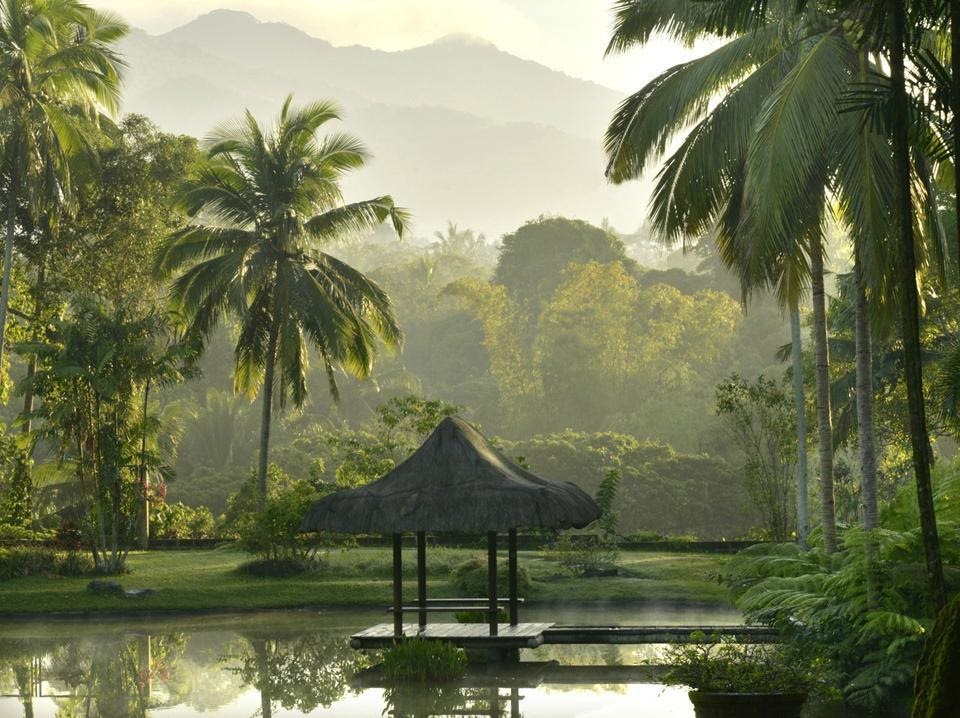 The Farm at San Benito is a magnificent eco-luxury holistic health resort offering medically-supervised health optimization programs and life-changing retreats based on five healing components: holistic integrative medical services; nurturing spa treatments and hydrotherapy water wellness; plant-based vegan cuisine; mindful movement, and functional fitness.
It is set on a 48-hectare beautiful grounds dotted with strolling peacocks, lush vegetation, and a serene environment. Located in Brgy. Tipakan, Lipa, Batangas, The Farm offers 33 air-conditioned suites and villas designed to suit everyone from singles and couples to families or groups with all the modern comforts such as high-speed WIFI and luxury bathrooms. The resort's restaurant ALIVE! offers delicious, plant-based vegan cuisine (both raw and cooked) which even non-vegans adore. True to its core, The Farm's world-class facilities and services have made it a recipient of 60 prestigious international accolades, including "Best Medical Wellness Resort in the World."
NURTURE WELLNESS VILLAGE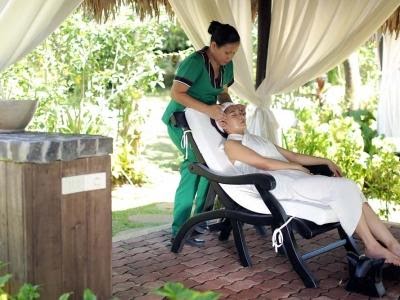 A pioneer in the Philippine spa and wellness industry, Nurture Wellness Village has been a consistent recipient of Trip Advisor's Certificate of Excellence (2014-2016) as one of the Best Hotels and attractions in Tagaytay. It has been named one of the 28 Most Relaxing Spas in Asia by CNN Go and one of the Top Seven Spas of the Philippines by Asia Spa Magazine.
Located deep amidst coffee orchards, Nurture offers a distinctive brand of "Ecotherapy" or healing by and through nature. It provides a unique Filipino wellness experience, from its unique Ifugao native huts to its Filipino themed décor to its therapeutic Filipino themed spa treatments, to its restaurant's Filipino fusion cuisine.
ESKAYA BEACH RESORT AND SPA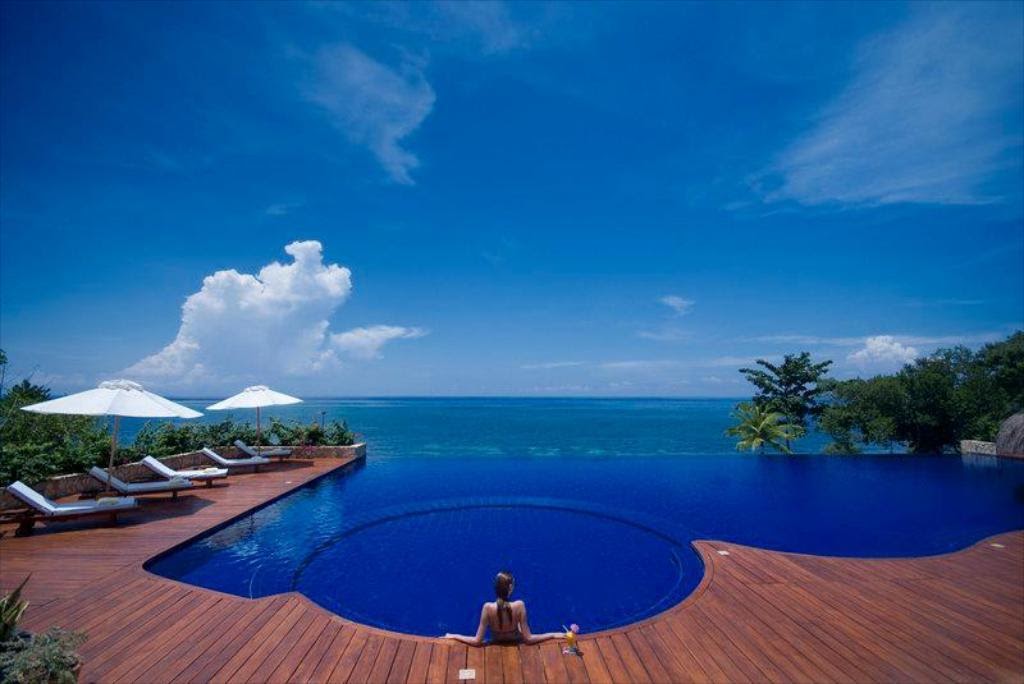 Eskaya Beach Resort and Spa, located in Panglao Island, Bohol, is an exclusive boutique hotel that prides itself on thoughtful service and personalized experiences for guests.
Named after the indigenous people of Bohol, the resort offers warm Filipino hospitality with modern luxury touches. Sprawling greenery and scenic vistas are spread across the 39-acre property, making the resort a great escape.
Eskaya Beach Resort & Spa now comprises 24 thatched-roof villas, individually designed in contemporary, Filipino style. Its spa, the Handuraw Spa, characterizes the rich, healing traditions of the Eskaya, a tribe known for their unique culture of writing, language, and literature. It offers a gracious fusion of these traditional therapies and modern spa technology, a melting pot of Asian healing practices, and rich European spa traditions.
MITHI RESORT AND SPA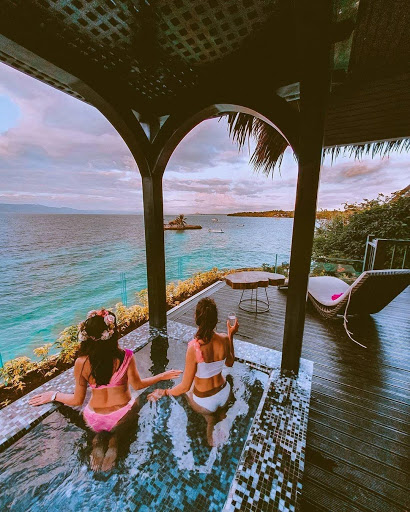 Mithi boasts as Bohol's most premier spa resort with world-class amenities upon tropical landscapes, embraced by clear, turquoise waters along the coast of Panglao.
The resort has 68 rooms scattered around the resort's vast property, surrounded by lush vegetation. The entire resort has the sense of a real nature reserve, making this a convincing option for those looking to unwind. Its palm-thatched buildings are scattered across leafy grounds and are full of natural furnishings and local artwork. Mithi Spa offers spa vacation packages that include daily wellness activities and a wide selection of pampering services to achieve a memorable wellness journey.
THE CHI SPA AT SHANGRILA'S MACTAN RESORT AND SPA CEBU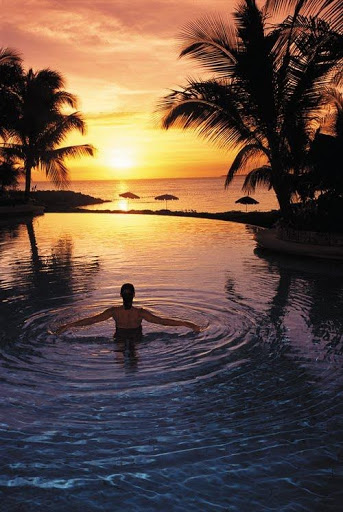 Chi, The Spa at Shangri-La, draws inspiration from the legendary Shangri-La, a place of personal peace, enchantment, and well-being.
Chi treatments and massages are based on authentic natural healing methods found in traditional well-being practices shared by many Asian cultures, including the Philippines.
Shangri-La's Mactan Resort & Spa, Cebu now offers a new and memorably luxurious experience: the overnight Spa Villa Getaway, in Chi, The Spa's Manumbalik Villa.
The spacious Manumbalik Villa takes its name from a Cebuano word that means "to restore and revive oneself." Graceful Asian-inspired architecture, well-designed interiors, and serene landscaping evoke a sense of place and a spirit of calm well-being contained within the most private of sanctuaries.