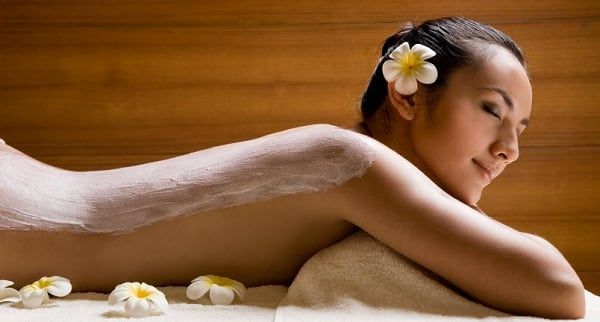 Health tourism is generally broken down into two branches: medical tourism and wellness tourism. In either case, patients are traveling abroad for healthcare, generally for cost savings, shorter wait times, and expertise that they cannot receive at home. It is a rapidly growing industry that some have estimated to be worth $40 billion per year.
With wellness tourism, people head overseas for treatments that are intended to maintain their well-being or help them develop better health habits, as opposed to just treating illness. It is aimed at anyone looking for authentic, usually non-traditional therapies which do not involve physicians and do not take place in clinics, but are delivered by therapists familiar with integrated medicine in comfortable, sometimes immaculate, retreats often referred to as wellness spas.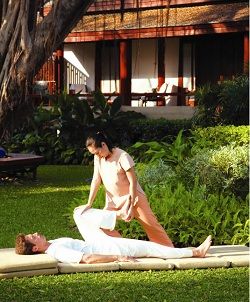 As such, "wellness spa tourism" is the common name for people who cross borders for preventive medicine and lifestyle improvement therapies.
Wellness spas are popular in many Asian health-tourism destinations and across Europe too, with the key component being the delivery of alternative treatments to achieve balance among mind, body, and spirit. The treatments found in wellness spas include things like therapeutic massage, detoxifying clay baths, Ayurvedic treatments, colonic cleansings, acupressure, yoga, reflexology, meditation, aromatherapy, and hydrotherapy.
Thailand has become a leading wellness spa destination, providing all these therapies and more, earning itself the unofficial title of Spa Capital of Asia because of the unique way in which the country is able to deliver a relaxing atmosphere, warm hospitality and service, and therapists with the soft touch and welcoming personalities necessary for a rejuvenating, health-renewing wellness-spa experience. This is why so many people are choosing Thailand for wellness-spa tourism.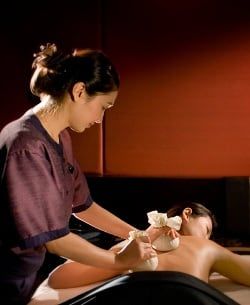 Thai wellness specialties include an array of traditional treatments that make the spas there so special. Expert therapists have an innate understanding of the centuries-old techniques that they use, partly due to the overall connection to well-being that is part of Thai culture.
The most well-known wellness-spa treatment is Traditional Thai Massage, a healing art that is thousands of years old and was once associated to spirituality in Buddhist temples. Another famous therapy that's unique to Thailand involves the use fragrant therapeutic herbs wrapped in soft cotton, steamed, and then gently pressed on the body. It is commonly referred to as Thai Herbal Compress which, when applied to the body, transfers essential oils and heat for healing. Another time-honored Thai wellness spa therapy is Thai Foot Massage through which a heightened state of relaxation is achieved as varying amounts of pressure are applied not only to the feet, but also calves, thighs, and sometimes even the head and shoulders.
Bangkok, Chiang Mai, Hua Hin, Koh Samui, and Phuket – major destinations for both health and leisure tourism – are all home to many wellness spas catering to Thais and travelers. One of the more famous in the capital is Samsara Wellness, an oasis in the city providing a calm & relaxed atmosphere aimed at total wellness. In Chiang Mai, The Ayurvedic Center has combined ancient Ayurvedic techniques with modern detoxification treatments in their pursuit of vitality for patients.
Phuket is home to world-class wellness spas like Rarin Jinda, whose concept is to offer clients wellness, good health, and pampering in a sanctuary that's rooted in Thai massage and healing traditions, and also Sukko Cultural Spa and Wellness, which treats guests using ancient Thai medicine techniques such as traditional massages, heat therapies, and native to bring one's body and spirit back to a state of harmony. And in Hua Hin, Aleenta's "Wellness Retreat Package" rebalances the body's energy by removing toxins through 3 days of wellness activities and detoxification therapies.
For more information, please visit TourismThailand.org