Visitors to the largely mountainous country of Lao PDR will be in awe of the views surrounding them at all vantage points. Not only will these sights awaken the spirit, but the wellness practices available to take part in alongside these beautiful expanses are sure to further expand on their sense of calm. Take the Riverside Boutique Resort, nestled alongside the Nam Song River. It overlooks a Karst landscape, pools reflecting the scenery surrounding it. The Belmond La Residence Phou Vao sits above the UNESCO Heritage region of Luang Prabang, alongside impressive mountains. Both offer spa experiences to enhance each guest's feeling of relaxation. The Tad Pha Suam Waterfall provides a moment of quiet serenity to all who visit it, as does the experience of witnessing Sai Bat, also known as Morning Alms. There is no shortage of wellness attractions in Lao PDR for every type of traveler. 
Riverside Boutique Resort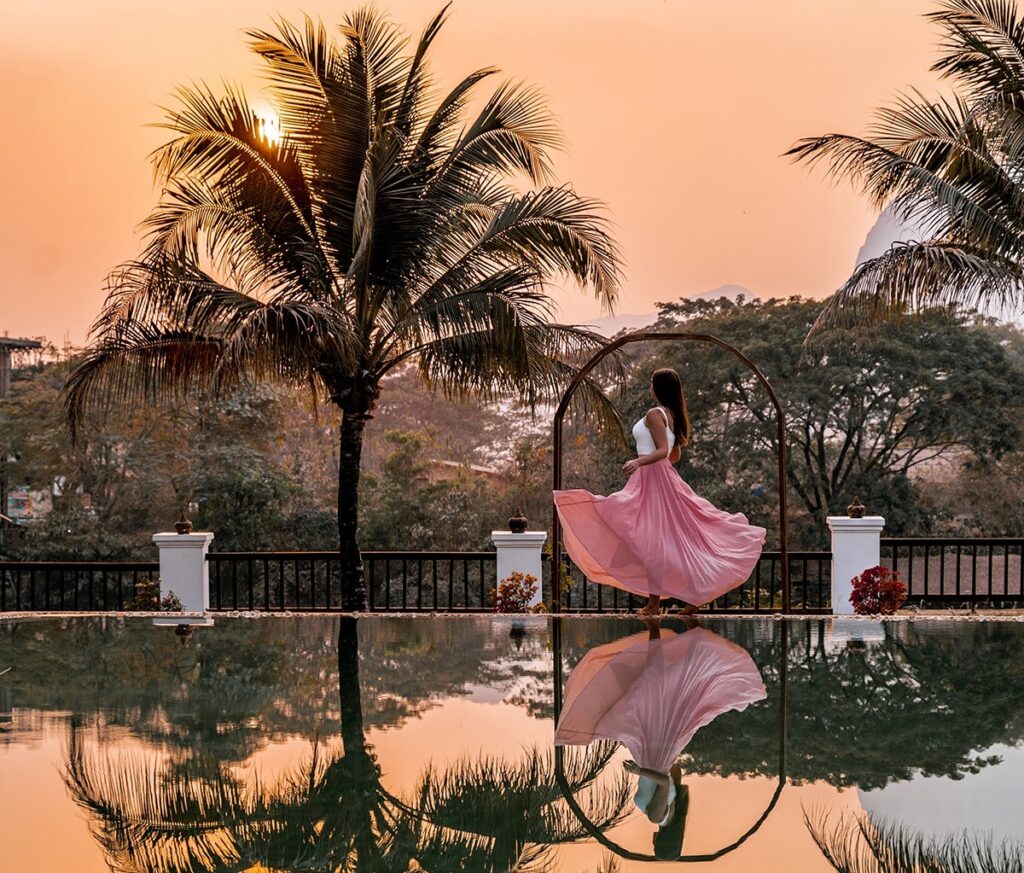 In Vang Vieng, wellness-seekers can take a break at the Riverside Vang Vieng. Nestled alongside the Nam Song River, this award-winning destination feels like a hidden paradise within an equally enchanting small town. Overlooking the Karst Hill landscape, the in-house spa blends western techniques with traditional Lao therapies. Using medicinal herbs and high-quality oils, guests can choose from services such as Sun Worshippers Relief (a massage using aloe vera gel and hydrating creams) and a Traditional Laos Massage focused on stretching the muscles and creating a feeling of relaxation. Try the Riverside Signature Journey, which ends with a herbal sauna session while taking in the mountains. Relaxing by the pool also provides panoramic views of the area and allows you to soak in the reflective water.
Belmond La Residence Phou Vao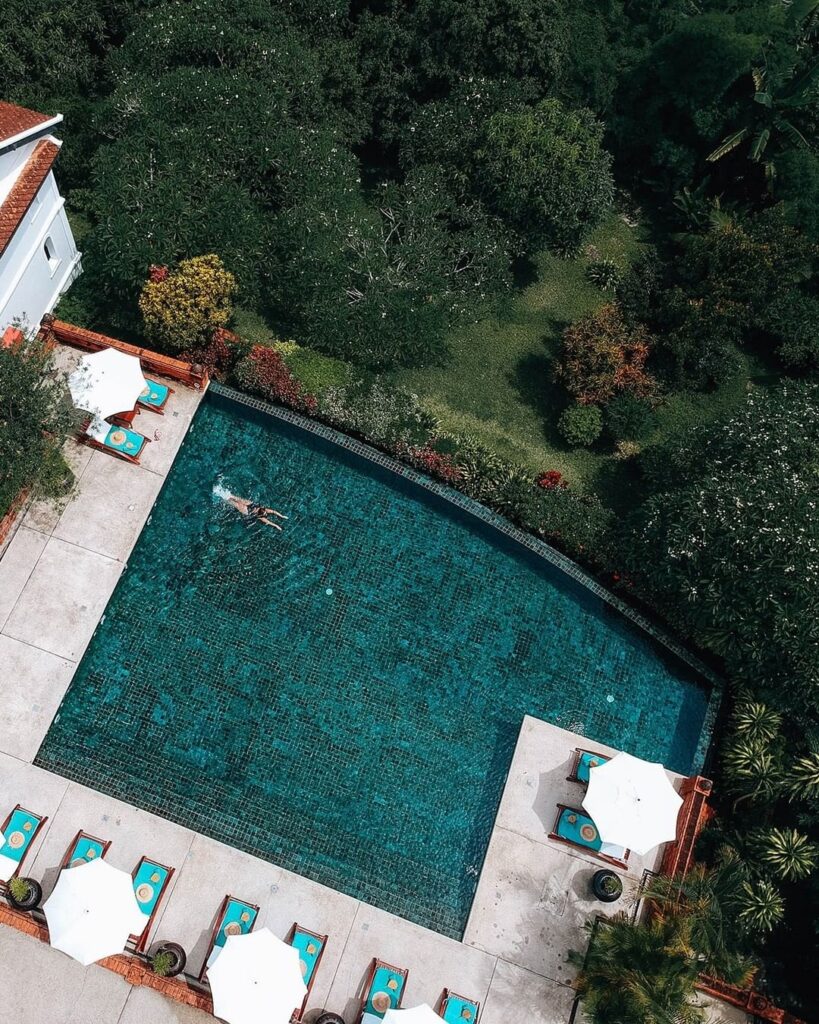 If you took the time to picture your ultimate wellness experience, the result might look like the scene at Belmond La Residence Phou Vao. Nestled in the mountains of the ancient capital—and current UNESCO heritage region—Luang Prabang, this resort caters to wellness seekers. Sleep in your colonial-style room that draws from the area's history or by the pool overlooking the mountains.
Relax further at the Mekong Spa using products made from locally sourced botanicals alongside blended ancient techniques. For anyone looking to immerse themselves in the experience, a spa retreat is available. This package includes breakfast in bed, $100 a day of spa treatments, and the pool. No matter what you choose to do, your mind and body are sure to leave Lao PDR fully rejuvenated.
Tad Pha Suam Waterfall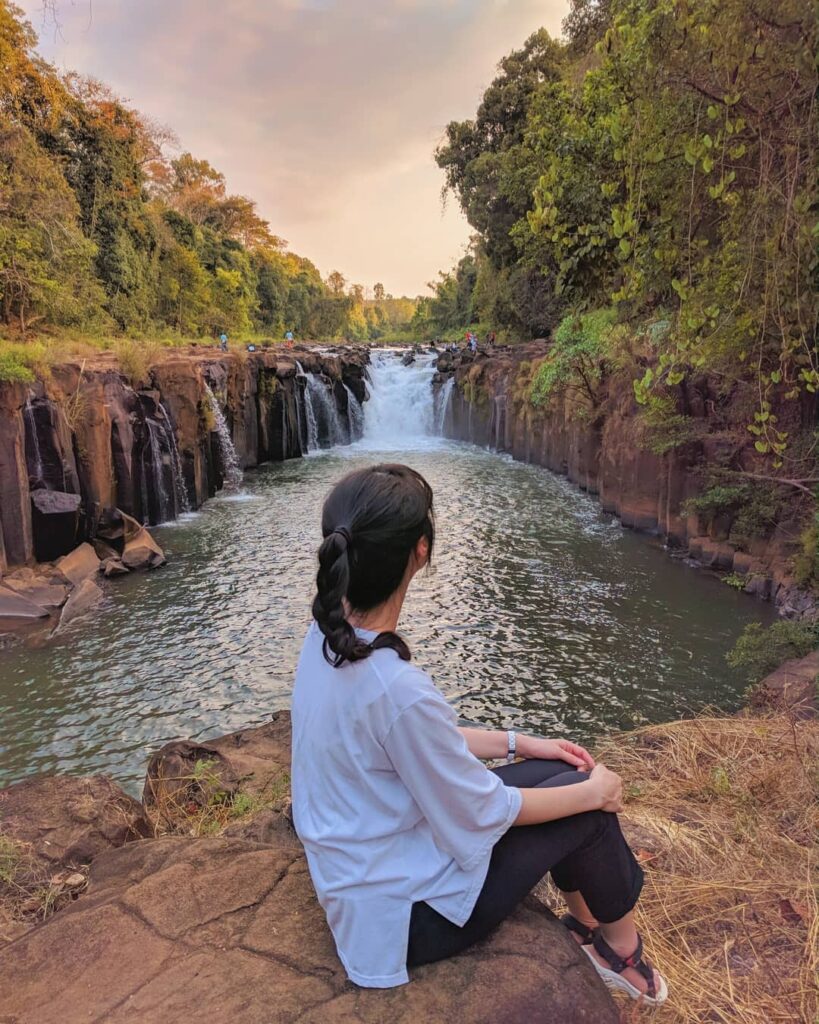 While a wellness-centric resort is a wonderful way to relax your mind, sights within nature can have the same effect. Take the Tad Pha Suam Waterfall, for instance. Located about 20 miles outside of the southern city of Pakse, you could stare at this remote attraction all day. To reach the falls, go to Ba Chiang and then cross a bamboo bridge. While a nearby restaurant provides decent views of the falls, from the bridge and once over it, the falls are truly spectacular.
At just six meters high, Tad Pha Suam curves in a U-shaped design, depositing in a stream below. Surrounded by vibrant flora, a visit to the falls feels like being in a different world. Consider doing a short meditation during your visit. The rushing noise of the falls serves as a backdrop to your practice.
Sai Bat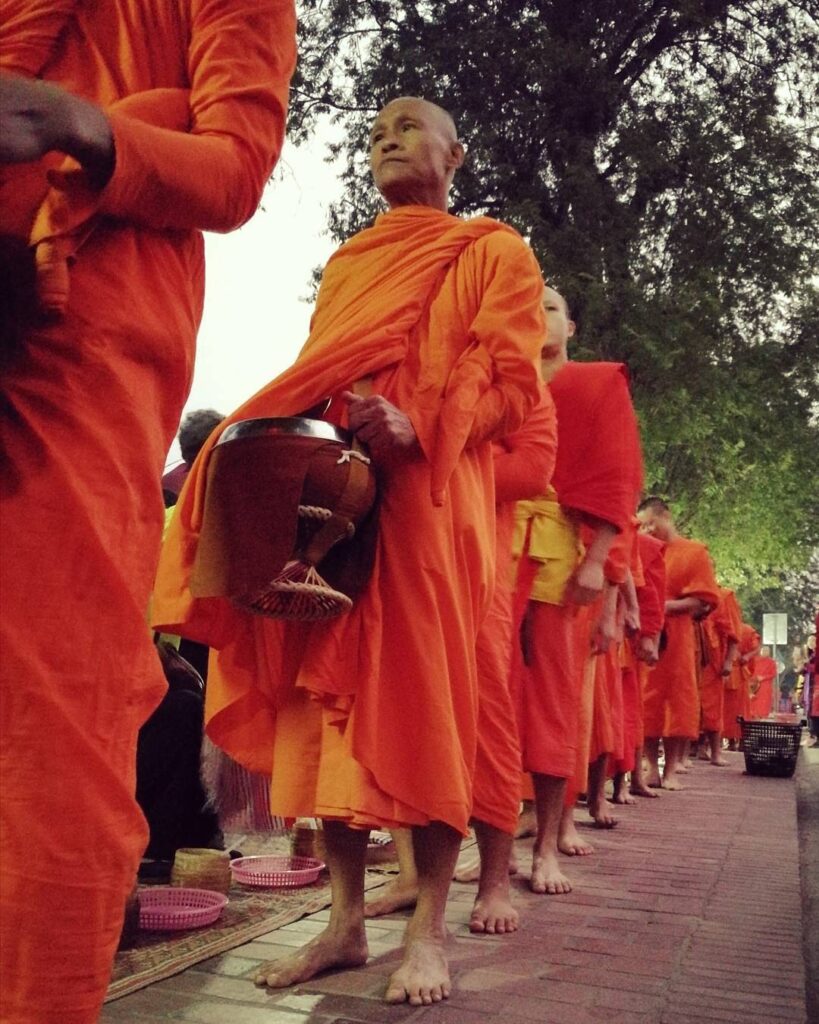 The practice of offering morning alms or 'Sai Bat' is a longstanding tradition in Lao Buddhist culture. Each morning, starting at around 5:30 am, saffron-robed monks and novices emerge onto the streets with their alms bowls ('bat'). Awaiting them are Laotians and visitors alike, ready to pay their respects by placing food, primarily sticky rice, in the bowl of each monk who passes by. The ritual occurs on the main street of Luang Prabang every day, along with local temples, the primary school, and the National Museum.
The ceremony is undertaken in complete silence and has been known to be one of the most meditative experiences for visitors to Lao PDR. If you feel obliged, you can participate in giving alms to the monks. However, if you do not wish to make an offering, it is best to keep your distance to not disrupt the monks or the daily practice. In either case, observing this thoughtful and beautiful tradition is sure to have a calming effect on your body and soul.
By checking into a wellness resort, seeing a beautiful site, or experiencing a peaceful local custom, Lao PDR will leave you with an incredible sense of ease.